FitAnalytica allows you to personalize your app experience by enabling or disabling the dark mode. You can access this feature by clicking on the settings icon located at the top right corner of the app interface and selecting the option labeled 'Dark Mode.' If the feature is already enabled, it will appear as 'Light Mode.' Utilizing the dark mode can help alleviate eye strain and improve app usage in low-light conditions. To enable or disable the dark mode, follow these two simple steps:

STEP 1 : Click on the settings icon.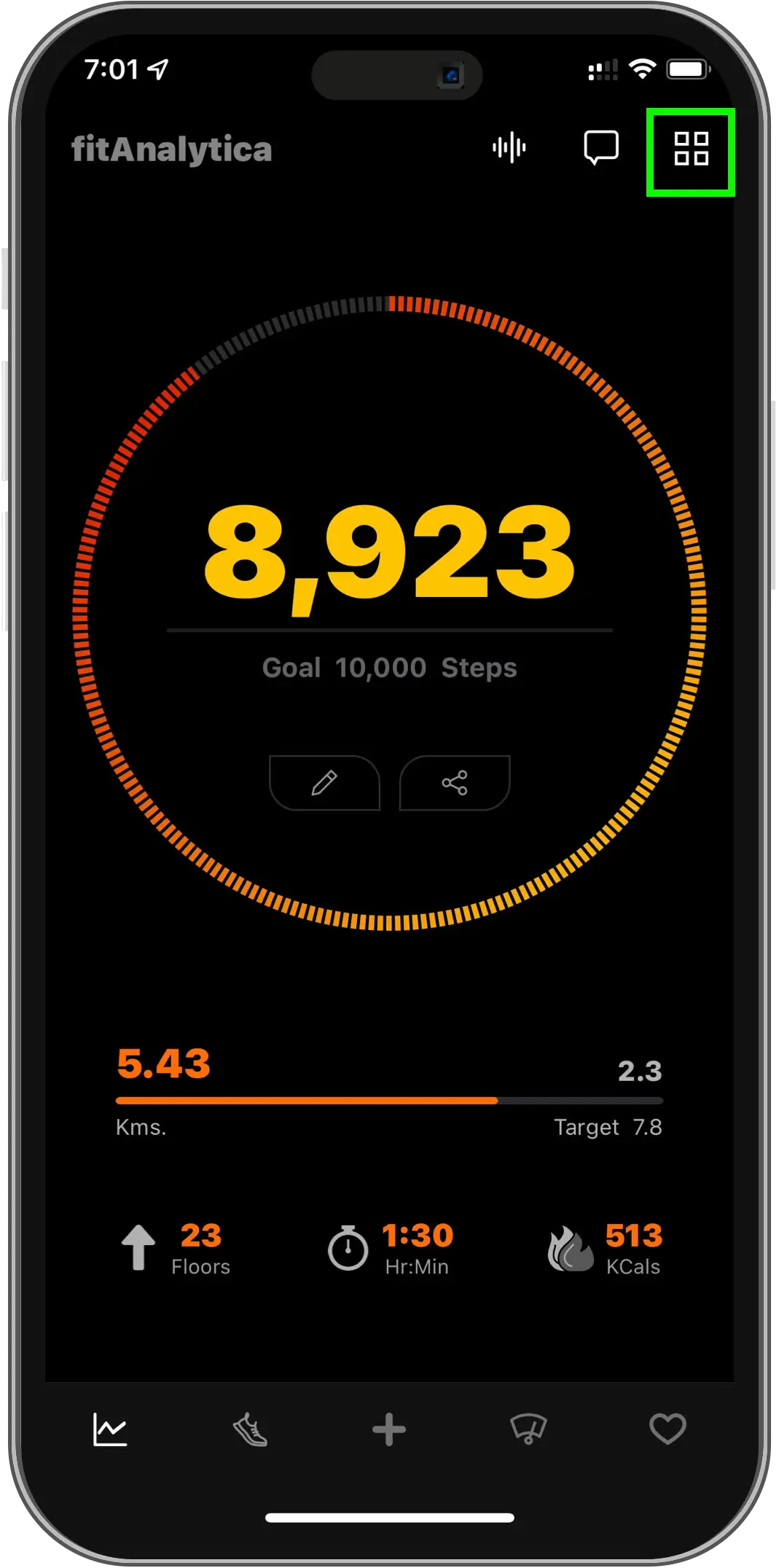 STEP 2 : STEP 2: Click on 'Light Mode' or 'Dark Mode' to switch between the two.